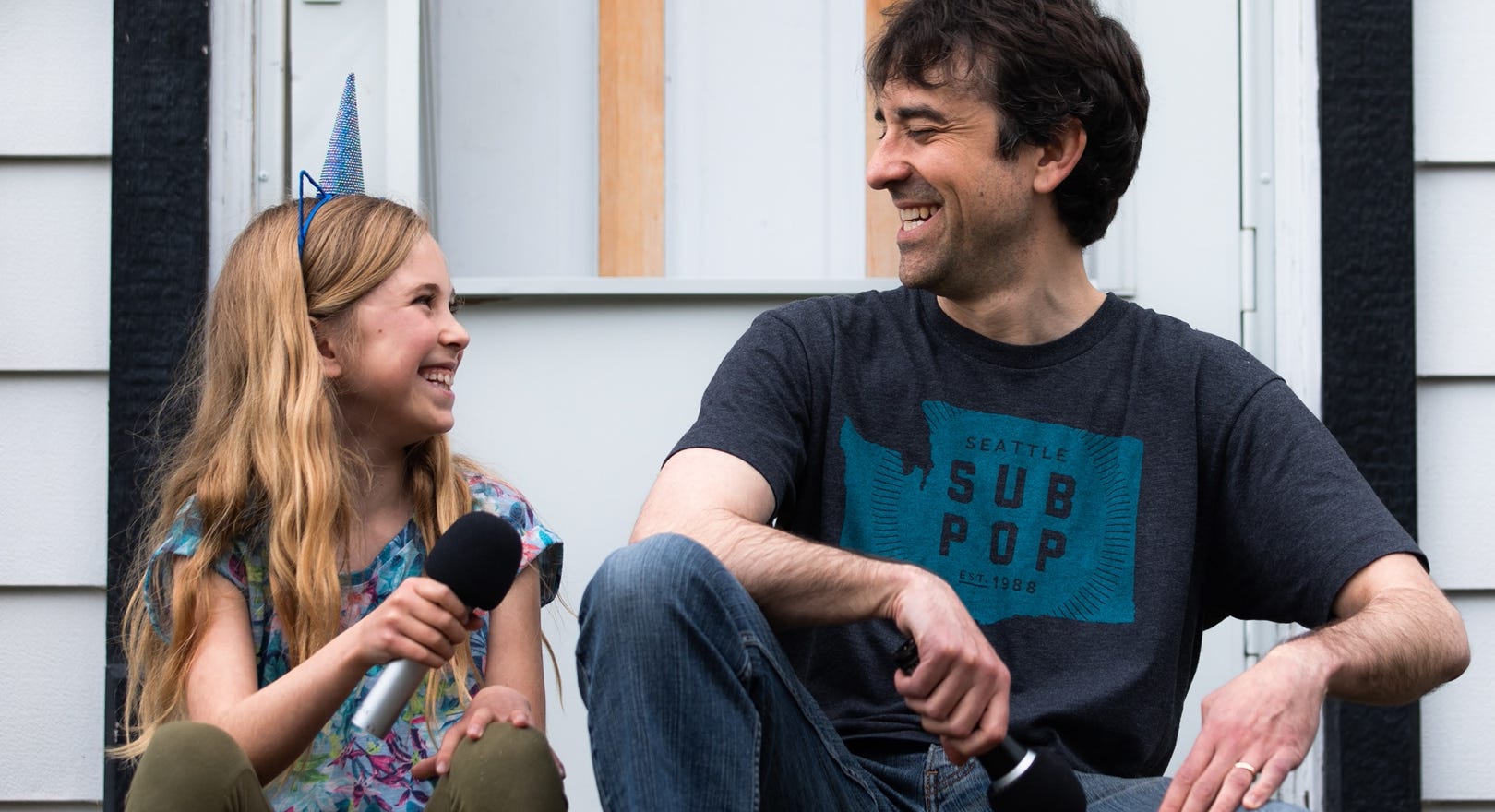 You Must Know Everything
 a parent-child podcast about slime, wrinkles, pronunciation, lollipops, traffic, aliens, fidgeting, how to be twice as good at anything, all the stuff they don't quite ever get to at school
hosted by Rasa Smith and Jeremy N. Smith
You Must Know Everything trailer
You Must Know Everything featured by the New York Times, CNN, NPR, and HLN!
About the show
In every episode, we share a personal theory or lesson. Topics range from how to leave a note to the secret kinship between potato chips and chocolate chip cookies, from why fidgeting is good for you to the importance of mispronouncing unfamiliar words as loudly as possible. Next, we read and discuss a short poem together. Last, we research and answer a vexing question. All in ~10 minutes!
We trade off who leads each show. Our exchanges are real and unscripted—we never know what the other is going to share!
Reviewers love YMKE
"Clever, witty, entertaining, informative, and sweet. Just the right length as well."
"The perfect length and variety to give you a reset and a new outlook on things."
"Fabulous, charming fun, and interesting, too."
"My son and I have been listening to your podcast as part of our bedtime routine. He has a few favorite episodes that we have listened to many times. Keep up the good work!"
"So funny and sweet! I love hearing Rasa's take on…well…everything! My kids and I listened to this together."
"We love the podcast. Especially the poem and vexing question segment. Enjoyable for kids and parents alike."
"I am falling more and more in love with YMKE the more I listen to it…. When I hear you interacting together, what I hear is a guide on how to have a good daughter-parent relationship (and vice-versa). Without writing out the steps. You are showing us and not telling us. It gives me so much hope for the future in these (what feel like are) dark times that I get choked up & near tears. Thank you for doing it right."
"Surprising and joyful and curious. Each episode is like discovering a new street in a foreign city."
About us/Make contact
Jeremy is a freelance journalist (New York Times, The Atlantic, Discover, etc.) and the author of three narrative non-fiction books about local food, global health, and hacking. He and his work have been featured by CNN, NPR, The Today Show, and Wired. He speaks frequently before diverse national audiences, including Apple, Google, the  National Academy of Sciences, and the Albert Einstein College of Medicine.
Rasa is a fifth grader and avid reader, writer, artist, crafter, athlete, and explorer.
Fan letters? Feedback? Press inquires? Vexing questions? Email us!
Photograph of Rasa and Jeremy © Sara Diggins